Hotel Services
Our hotel offers the following types of additional services :
Reception and Accommodation Service
Friendly and hospitable staff is always glad to welcome you in our Hotel! At any time of the day we will help you to book railway and air tickets; order places in restaurants, cafes and other establishments; organize a transfer in any direction or assist in renting a car; and also provide all the necessary tourist information about the sights of the city, walking and river walks, shops.
The provincial hotel offers guests the organization of collective and individual excursions, visits to historical sites by prior request.
Breakfast for guests
After a long and deep sleep, it's nice to have a cup of aromatic coffee or tea. And to start the day with a delicious and full-fledged breakfast that will charge you with the necessary energy for the whole day is doubly pleasant. Breakfast is held in the restaurant "Latuk" Mon.-Saturday. 7.00-10.00, Sun 8.00-11.00. Here you can have lunch or spend the evening enjoying the excellent European cuisine and cozy atmosphere. In the restaurant "Latuk" every visitor is the most welcome guest!
Parking
"Iron Horse" is a man's best friend, and it's hard to imagine what the owners will do to protect him. "Gubernskaya" offers parking with 24-hour video surveillance. Parking spaces for our guests are provided free of charge. Also in the parking lot you can connect to the hotel's wi-fi network.
Spa studio in the hotel "Gubernskaya"
Want to get in shape? Then we suggest you visit a new spa studio in our hotel! Steam bath, jacuzzi, shower, gym, relaxation area and spa bar are available! We are interested in you? All the details you can find on the page: Spa Studio in the hotel "Gubernskaya"
Billiards
For lovers of billiards in the hotel, a billiards club with a professional table for Russian billiards is open.
Opening hours: 08: 00-23: 00.
The cost of renting the hall: 10 rubles per hour.
Room service
Whatever you need, from a little needle to organizing a romantic dinner in the room, we are always happy to help you!
the Internet
Modern man is now difficult to imagine his life when the Internet was not. So "Gubernskaya" goes with the times, creating everything you need for a comfortable pastime. Throughout the hotel, as well as in the rooms, wireless Internet access Wi-Fi.
Mini bar
After a long day spent on excursions or business negotiations, you can use the mini-bar in the room, or enjoy a pleasant conversation in the bar in the hotel lobby with a glass of beer or another drink to taste.
Massage services
Massage has a beneficial effect on the general mental state of a person: the mood rises, physical ailments and depression depress. Magic touches to your body distract from worries and sad reflections and draw you into a zone of positive attitude.
Services from the beauty salon "VIVA" in the hotel "Gubernskaya"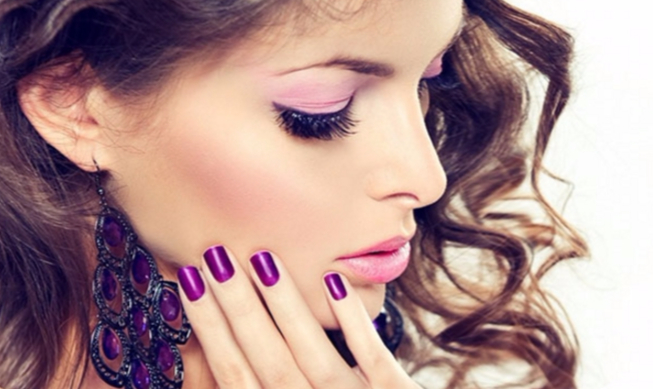 For clients of the hotel "Gubernskaya" beauty salon "VIVA" offers a 10% discount.
Guests of the Gubernskaya Hotel can also purchase a gift certificate at the hotel in the VIVA beauty salon for any salon service.
Pillow menu
For a successful and fruitful day, a person needs the strength that healthy sleep gives. So that you wake up in a good mood and with positive plans, we have developed a pillow menu at the Gubernskaya Hotel . Each guest of the hotel can select a pillow suitable for him upon request.
pillow for pregnant women "Waiting for a miracle " - a pillow designed specifically to create maximum comfort for a pregnant woman and her future baby. The original curved shape provides reliable support for the back, neck, stomach, while maintaining the correct position during sleep. Fabric: 100% cotton; filler: firm filler "Faybertek" TM .
pillow for children "Kid" - let your baby dream only the sweetest dreams. This pillow, made of soft, high-quality cotton with a light, hypoallergenic "Faybertek" filling, will provide comfort to your child. Fabric: 100% cotton; filler: firm filler "Faybertek" TM .
ergonomic pillow with a memory effect - highly elastic polyurethane foam with an elastic-viscous effect, from which the pillow is made, was developed by American scientists in the NASA laboratory. This material consists of a set of micropores that support good air circulation and allow the material to breathe, as well as provide a so-called "memory effect" - slow recovery after deformation. Fabric: knitted cotton; filler: highly elastic foamed polyurethane.
ergonomic pillow with increased elasticity y - this pillow will remember what you like! Due to the special density of the filler and the special structure, the pillow fully takes into account the anatomical features of the body, gently distributing the load on the spine and muscles, and thus ensures the optimum position of the head, neck and shoulders during sleep, deep relaxation and proper rest. Fabric: 100% cotton; filler: EPPU.
pillow with a filler "Swan's down" - an innovative filler "Swan's down" is an analogue of natural down, which combines the advantages of natural material and the practicality of modern production technologies. The thinnest siliconized microfiber, which is many times thinner than the best cotton varieties, is hypoallergenic and hygienic. The special subtlety and crimpiness of the Swan's Down fibers provides lightness, comfort, elasticity, and also allows the pillow to "breathe". Fabric: 100% cotton; filler: "Swan Down" layer.
pillow with "Bamboo" filler - bamboo fiber has softness, excellent ventilating properties, levels the temperature, regulates humidity, has hypoallergenic and antibacterial properties, creates a cooling effect. Thanks to its qualities, bamboo is perfect for even the youngest children. Fabric: 100% cotton; filler: "Bamboo" layer.
Rejuvenate with a perfect pillow!
Restroom
All our guests can use the lounge with a specially-equipped smoking area, drink coffee or read the news in silence.
Other services
Do you need to hold a meeting, or simply prepare the documents, you will find everything you need in our meeting room and conference room.
We also remind you that you can pay for the services of staying at the Gubernskaya hotel with the help of the electronic system "CALCULATION (ERIP)"